We are an interdisciplinary design studio creating positive social and environmental actions for corporations, governments, and communities. Our current projects involve the
Visit our archive to see our past projects.

Featured greening of houses project:
The Now House Project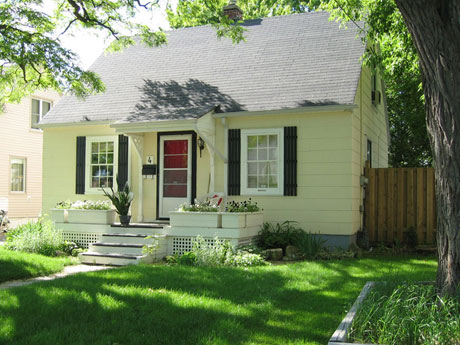 The Now House™ project will turn a 60-year-old WWII house into a near zero energy home—one that produces almost as much energy as it uses.
Read more »

'greening of houses' blog

I hope you can join us tomorrow!
Mid-Project Open House: Saturday, June 21st, 1 pm – 4 pm
12 Topham Road, Toronto (East York)
You are invited to look behind the scenes as we retrofit the first Now House — near zero energy wartime home. Day-by-day, our changes are moving this home towards zero energy use. That means […]

The Now House project was recently featured in a report by the North American Commission for Environmental Cooperation. "Green Building in North America" points at the challenges and opportunities for improving the energy and environmental performance of buildings in the region. One interesting feature in the report is future scenarios towards the year 2030 that show potential energy and […]

Lorraine Gauthier, John Van Dusen, and other neighbors in Topham Park, Toronto are interviewed in this week's Spark show aired on CBC radio. Nora Young, the host, explains the concept of the Now House project and its potential to reduce greenhouse gas emissions on similar wartime homes across Canada. You can listen to it on […]

This week's NOW magazine features the Now House project as part of their "The Best of Toronto" issue covering everything from Cityscape, to Green, to Sex & Drugs, to Sports, Books, Local Heroes, among others.
The Now House project was chosen as their pick in the Green section as the Best Green House in the […]
greening of houses