Now House launches near zero retrofit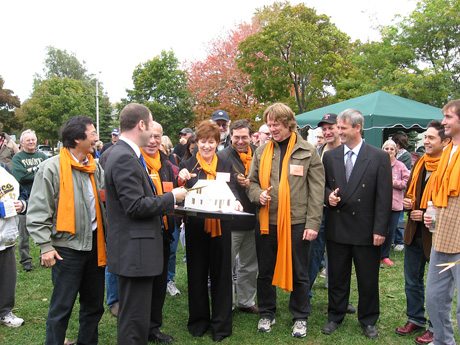 About one hundred residents from Topham Park, Toronto gathered on Saturday, October 20th to participate in the official ribbon cutting for the Now House project. Now House will retrofit a post WWII home in their neighbourhood to achieve near zero energy, one that produces almost as much energy as it produces.
"Thanks for choosing our community for this exciting initiative," said Melanie, a resident of Topham Park.
"If lots of people do this, it will have an impact on the planet," said Heather another resident of Topham Park.
The Now House team (orange scarves) along with representatives from Canada Mortgage and Housing Corporation (CMHC) and platinum sponsor RBC Royal Bank, cut the ribbon to officially launch the start of renovations.
"Now House is proud to be one of the winners of CMHC's EQuilibrium sustainable housing initiative," said Lorraine Gauthier, Now House team leader. "Our goal is to show homeowners and contractors how to dramatically improve the energy efficiency of existing homes with a few relatively simple modifications."
"CMHC's EQuilibrium housing initiative demonstrates a new approach to housing in Canada," said Jamie Shipley, Senior Research Consultant, CMHC. " It brings together the principles of occupant health and comfort, energy efficiency, renewable energy production, resource and water conservation, and reduced environmental impact under one roof."
"The residential sector accounts for a high percentage of energy use and green house gas emissions in Canada and worldwide," said Nelson Switzer, Senior Manager, Corporate Environmental Affairs, RBC Royal Bank. "We support Now House because it will demonstrate how to change existing homes to reduce their impact on the environment."
Now House™ receives financial and marketing support from CMHC. Platinum sponsorship is provided by RBC Royal Bank. Renovations will start immediately and tours of the completed near zero energy home will begin in the New Year.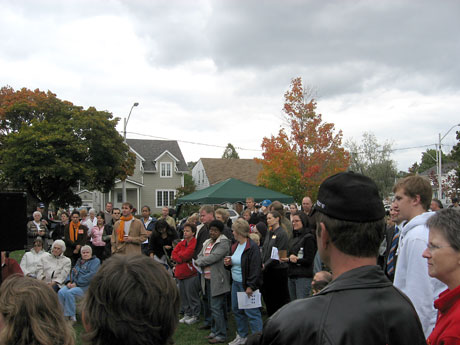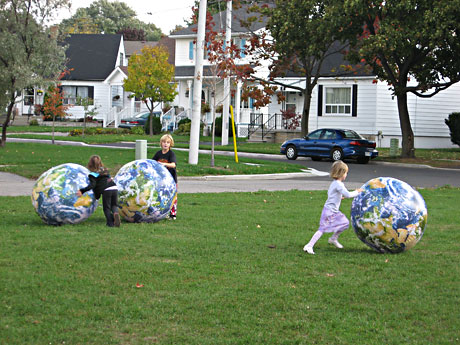 Posted: October 23rd, 2007 under Now House project, greening of houses, What's new?.
Comments: 10
Comments