We are an interdisciplinary design studio creating positive social and environmental actions for corporations, governments, and communities. Our current projects involve the
Visit our archive to see our past projects.

Featured archived project:
Hyperborder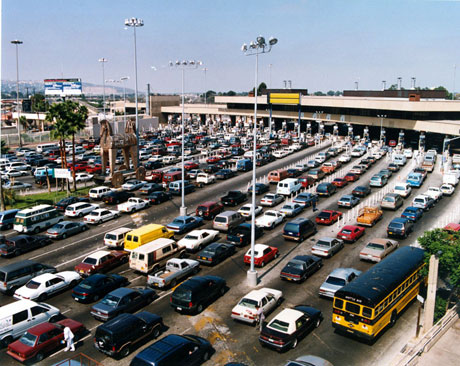 Work Worth Doing collaborated with LAR/Fernando Romero to research and design a book called
Hyperborder
. This study begins at the global level before narrowing down to the U.S.-Mexico border, the world's most contrasting and dynamic border region in the world. The book presents a brief summary of the U.S.-Mexico border region's recent history providing a much-needed context for a detailed portrait of the many unique issues the two countries face today. Using current economic, political, social, and environmental trends,
Hyperborder
presents future scenarios—both positive and negative—for the border at the midway mark of the twenty-first century.
Read more »

'Archive' blog

What's in our front window this winter?
Four inflatable earths now fill our front window display. The banner reminds us it would take four planet earths to support the Canadian lifestyle, according to the latest Living Planet Report, published by the WWF.
However, Canada is one of a handful of countries in the world that has an […]

Wal-Mart has announced it will require 30 of its suppliers to report on the greenhouse gas emissions produced in the manufacture of their products. It is also establishing a labeling program that reports on the amount of carbon involved in the making of the products. Read the full Financial Times article.

While we were developing the systems design for the " What if Greenland was Africa's Water Fountain?" exhibition, we explored different methods for reducing the melting of Greenland's ice-caps, including setting up a satellite in space in an orbit that would reflect solar rays away from Greenland's land mass. After learning more about satellite orbits […]

I am pleased to inform you that Metropolis magazine is doing an update profile of their 2006 Next Generation awards winners and finalists. Hyperborder was a finalist in that year's competition. Look for the December, 2007 issue of Metropolis to learn more.