We are an interdisciplinary design studio creating positive social and environmental actions for corporations, governments, and communities. Our current projects involve the
Visit our archive to see our past projects.

Featured archived project:
Hyperborder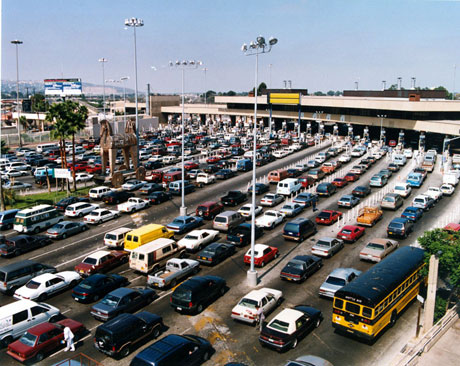 Work Worth Doing collaborated with LAR/Fernando Romero to research and design a book called
Hyperborder
. This study begins at the global level before narrowing down to the U.S.-Mexico border, the world's most contrasting and dynamic border region in the world. The book presents a brief summary of the U.S.-Mexico border region's recent history providing a much-needed context for a detailed portrait of the many unique issues the two countries face today. Using current economic, political, social, and environmental trends,
Hyperborder
presents future scenarios—both positive and negative—for the border at the midway mark of the twenty-first century.
Read more »

'Archive' blog

WWF recently released their Climate Solutions: WWF's Vision for 2050 report, announcing their latest studies on climate change, and humanity's ability to meet global energy needs by 2050 without raising the earth's temperature by 2 degrees Celsius based on pre-industrial levels (The global average temperature has already risen by 0.74 degrees Celsius as of 2005). […]

An article on today's New York Times reports on the growing number of American operated farms in Mexico due to labor shortages and the inability of the U.S. Senate to pass legislation that would allow the estimated 2.5 million Mexican farmers to work legally in the U.S. Steve Scaroni, a farmer in California has already […]

One aspect of sustainable tourism not mentioned in our report deals with the notion of place branding. The Bahamas has become one of the most iconic branded islands in the world. If you haven't seen their logo, designed by Minneapolis-based Duffy & Partners, check it out.

All donations of Hipporollers are now being dealt with through Operation Hunger.