We are an interdisciplinary design studio creating positive social and environmental actions for corporations, governments, and communities. Our current projects involve the
Visit our archive to see our past projects.

Featured archived project:
Hyperborder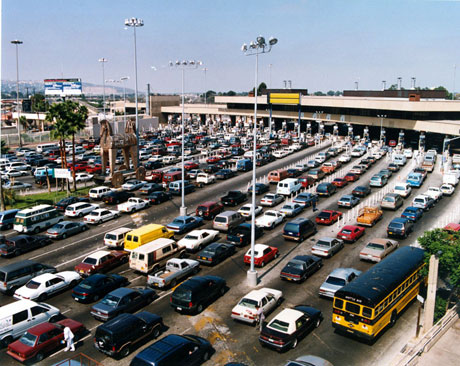 Work Worth Doing collaborated with LAR/Fernando Romero to research and design a book called
Hyperborder
. This study begins at the global level before narrowing down to the U.S.-Mexico border, the world's most contrasting and dynamic border region in the world. The book presents a brief summary of the U.S.-Mexico border region's recent history providing a much-needed context for a detailed portrait of the many unique issues the two countries face today. Using current economic, political, social, and environmental trends,
Hyperborder
presents future scenarios—both positive and negative—for the border at the midway mark of the twenty-first century.
Read more »

'Archive' blog

Recently, an LA Times article reported on a border security that called for 700 miles of fencing, 300 miles of vehicle barriers, 23,000 Border Patrol agents, 105 ground-based radar sensors, and four unmanned planes was stalled at the U.S. senate.

An article in USAToday reports several green initiatives developed by the world's largest employer. For example, Wal-Mart is the largest purchaser of organic cotton in the U.S. See the article here

Next August 20-21 and within the framework of this year's summer courses at the Universidad Internacional Menéndez Pelayo (UIMP), in Santander, Spain, the Club of Madrid is organizing a workshop entitled Energy and Democratic Leadership: Promoting Access to Energy for Poverty Reduction.

A recent article on BBC mentions the rate at which Greenland is melting… in parts of Greenland potatoes are growing where centuries before it wasn't possible. Read the entire article here: http://news.bbc.co.uk/2/hi/europe/3922579.stm