We are an interdisciplinary design studio creating positive social and environmental actions for corporations, governments, and communities. Our current projects involve the
Visit our archive to see our past projects.

Hipporollers for South Africa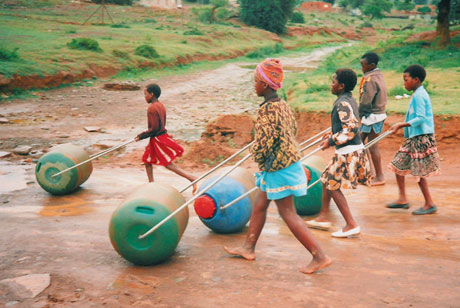 Hipporoller water rollers being used in South Africa.
Over 15 million South Africans still have to collect their daily supply of water from remote water sources. Hippo Rollers are designed to make transporting water much easier. Hippo Rollers take the load off women and children whose daily task of transporting water usually means carrying heavy pails of water on their heads for several kilometers.
For the occasion of our
Greenland project
, Work Worth Doing setup donation opportunities during the Greenland exhibition and our website. Work Worth Doing partnered with Operation Hunger to raise funds towards the purchase of Hippo Rollers for households in need. We were able to raise funds for five families in South Africa. Operation Hunger is an NGO in South Africa delivering Hippo Rollers to some of the poorest areas of the country.

'Hipporollers for South Africa' blog

All donations of Hipporollers are now being dealt with through Operation Hunger.
Posted: August 20th, 2007 by admin under Hipporollers for South Africa.
Comments: none