We are an interdisciplinary design studio creating positive social and environmental actions for corporations, governments, and communities. Our current projects involve the
Visit our archive to see our past projects.

Featured greening of houses project:
The Now House Project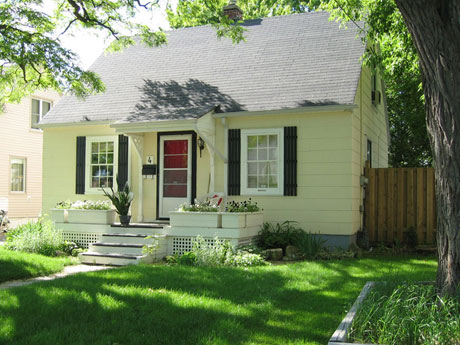 The Now House™ project will turn a 60-year-old WWII house into a near zero energy home—one that produces almost as much energy as it uses.
Read more »

'greening of houses' blog

About one hundred residents from Topham Park, Toronto gathered on Saturday, October 20th to participate in the official ribbon cutting for the Now House project. Now House will retrofit a post WWII home in their neighbourhood to achieve near zero energy, one that produces almost as much energy as it produces.
"Thanks for choosing our […]

We were happily surprised to see that the Now House project has been featured in the Zeroing-In section of dwell magazine. The Now House is presented as an example of zero energy and zero carbon projects. Check it out! It's the November's issue.

The second part of the Red Hat article about the Now House project is now online. Matt Muñoz, who spent the summer with Work Worth Doing, is the author of the article. You can check it out here.

WWF recently released their Climate Solutions: WWF's Vision for 2050 report, announcing their latest studies on climate change, and humanity's ability to meet global energy needs by 2050 without raising the earth's temperature by 2 degrees Celsius based on pre-industrial levels (The global average temperature has already risen by 0.74 degrees Celsius as of 2005). […]
greening of houses